HEROS TOKYO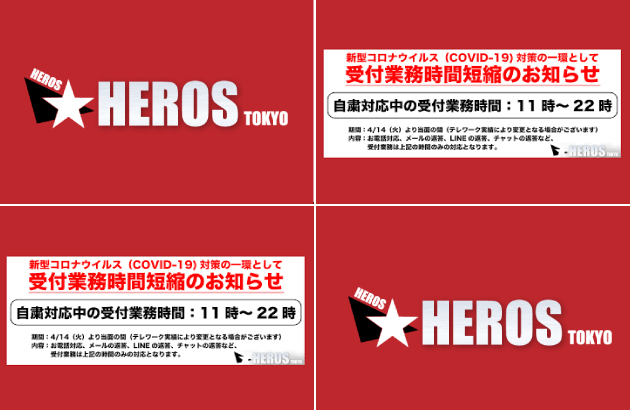 URL
https://heros-tokyo.jp/home/
Tel
050-5437-4336
Business hours
11:00~22:00
Genre
Male prostitute
Charge
60 min. 13,000 yen
90 min. 17,000 yen
120 min. 20,000 yen
For courses longer than 120 minutes, an additional 4,000 yen will be added for each additional 30 minutes.
If you use our private room, the fee for using the private room will be 1,000 yen.
Even if you use your own private room, you may be charged 1,000 yen for the boy's transportation fee.
INFORMATION
We are a gay massage service based in Tokyo, Kanagawa and Saitama.
We also have private rooms available.
It's a great way to get to know the people in your area.
If you have never been to Urisen before, or if you have been to other massage parlors but were not satisfied with the service, please try us out.
In addition, we value the voices of our customers and boys. If you have any suggestions or complaints, please let us know.
For your safety and peace of mind, the information you provide to us will be encrypted using SSL security.
We have a great selection of boys who are ready to provide you with a great time.
Our service is not available for women.