Hige Girl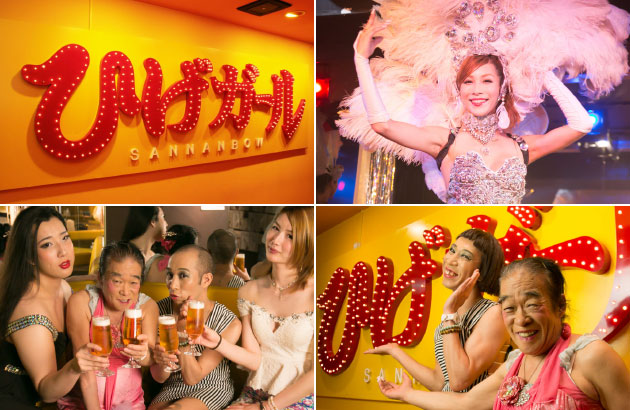 Coupon
「Mention about「Tokyo Gaytown Guide」」5,000 yen for 90 minutes at the store by 20:30!
URL
https://www.hige-girl.com/
Address
1-2-8 Kabukicho, Shinjuku-ku, Tokyo Second Wizard Seven Building 【MAP】
Tel
03-5292-1276
Business hours
18:00 ~ 25:00 (Closed on Sundays)
Genre
Drag queen
Charge
90 minutes ¥ 6,250 (tax included)
T / C ¥ 2,500 (tax included)
Extension 30 minutes ¥ 3,750 (tax included)
Nomination fee ¥ 2,500 (tax included)
Service charge 15%
TAX 10%
INFORMATION
Shinjuku Kabukicho Shemale Show Pub "Moustache Girls"
Many cast members at this establishment are currently active on TV!
Tuesday to Saturday ★ Showtime ★ Dancing, acting and laughing! Keeps it exciting all the way through♪
[Beautiful dancing, and a Show time that will make you laugh]
Open every Tuesday to Saturday! 1st show19: 00 ~ / 2nd show 22: 00 ~
[Discount coupons for early purchases]
Limited to those who enter by 20:30! An early discount coupon
From our special ingredients and recipes, to the atmosphere and customer service. Hospitality for customers.
Beginners are welcome ♡