Roi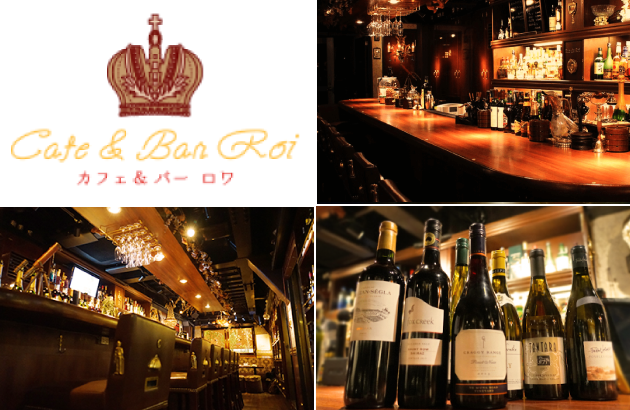 Coupon
「Mention about「Tokyo Gaytown Guide」」One glass of wine service!
URL
https://rueduroi.com/
Address
2-12-11 Shinjuku, Shinjuku-ku, Tokyo Hayashi Building 3F 【MAP】
Tel
03-5341-4522
Business hours
20:00 ~ 4:30
Genre
Mix bar
Charge
Bottle set Charge ¥ 2,000
Charge ¥ 1,000
Bottle of wine and shochu ¥ 5,000 ~
Shot glass wine ¥ 500 ~ ¥ 1,500
Other alcohol ¥ 1,000 ~
INFORMATION
Roi is a full-fledged wine bar set up in a back alley in the northwest area of Shinjuku 2-chome.
A great selection of fine wines from all over the world at reasonable prices, and a mix bar where anyone can visit regardless of gender or sexuality, so even beginners can enjoy its casual atmosphere!
Roi is a full bar with a selection of over 100 wines selected by the sommelier manager!
The commitment of the good-looking manager and his gentleness to the customer, is shown in the tasting one by one every day of the wine before it is selected, and the reasonable bottle price of 4,000 yen or more for both white and red.
The European antique style shop, which the owner himself worked on, is a hideaway space with an adult atmosphere! Not only counter seats, but also relaxing box seats and terrace seats! It is also a great venue for important scenes such as dates and parties♪
Of course, you can enjoy not only wine but also various other liquors such as beer, whiskey and cocktails.
Women are also welcome! Please drop in for the casual atmosphere.